The Gospel According To Nortune, Vol 1 is a compilation of 11 original compositions and one adaptation written and recorded originally to analog format. The songs have been converted digitally and are now available on CD. All songs were produced and arranged at Nortunes studio using Ensoniq SQ80 and SD1 sequencers, various guitars and lead vocal. All songs were mixed and recorded direct to master like a live performance (but no one else but a cat or two was there). Over the years various takes were recorded for some of the songs and I have recently gone through and picked my favorite. Some may lack one quality but make up for it another way.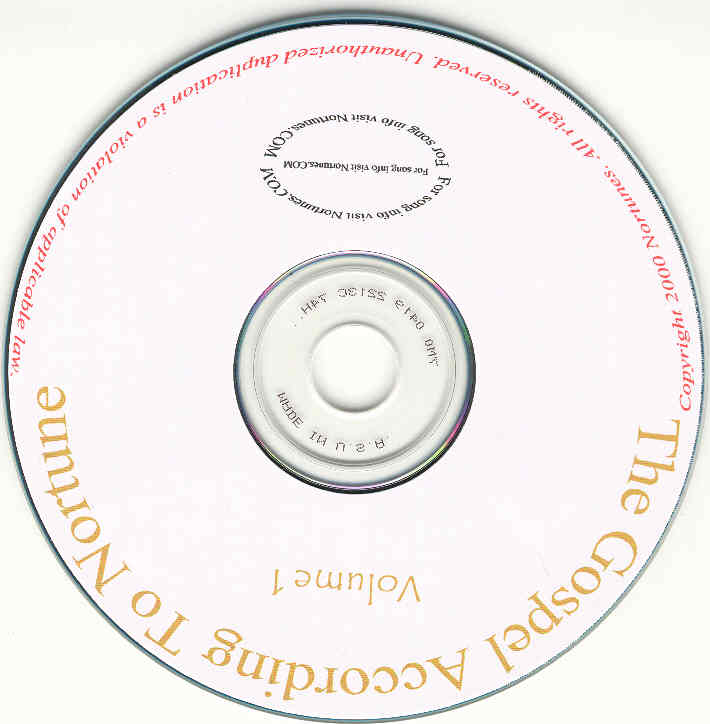 Click here for song list and descriptions.

Copyright notice. All material on this site are protected by copyright law and by international treaties. You may download this material for your own personal use. You may not otherwise reproduce, distribute, publicly perform, publicly display, or create derivative works of this material, unless authorized by Nortunes/Norton Wade. Norton Wade is not affiliated with any of the Graves Mountain organizations, although he does recommend you go there.